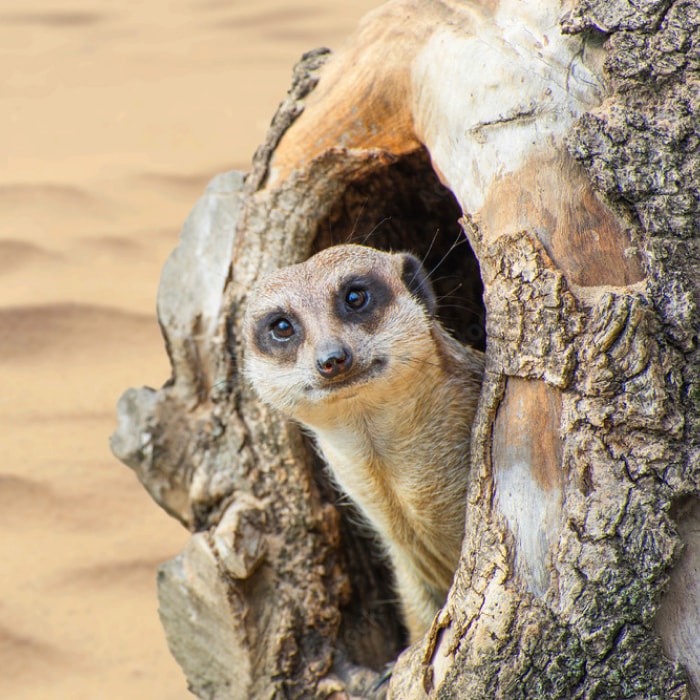 Meerkat Manor
Accompanied Height
- max: 0.9m
Animals
1 Ticket per person or included with Ride wristband
Children under 0.9m must be accompanied by a responsible person over the age of 14.
Discover our sociable Meerkats. Excellent little diggers, meerkats usually live in burrows dug by other wildlife.  You can learn and discover more about the curious little animals within the Meerkat Manor at Wicksteed Park. Formerly known as Meerkat Burrows the new enclosure has been designed and built by staff at Wicksteed Park.
The new Meerkat enclosure at Wicksteed park is built with Concrete walls shaped and painted to give the appearance of a mud hut. Our little furry friends love their new home and cannot wait to show you around their new place of residence in the Adventure Zone at Wicksteed Park.
Meerkat Feeding
We are excited to introduce our new meerkat feeding experience, where you can get up close and personal with these adorable and curious creatures. Pay from £50 for 2 people and you will have the opportunity to hand-feed our meerkats, under the guidance of our expert animal keepers.
During the meerkat feeding experience, you will learn all about these fascinating animals and their behaviour, as well as their natural habitat and diet. You will get to see first hand how they interact with each other and with their environment.
Don't miss out on this unforgettable opportunity to get close to these charming creatures and create lasting memories.
If you have booked online, Please download and Send Completed Form to Hello@Wicksteedpark.org
Please note: The experience has a minimum age limit of 5. Those aged 5-12 years must be accompanied by a participating adult. Only 3-4 adults can watch the experience if not participating. Each experience will last approximately 30 minutes. This is not a private event. There are five spaces available you may may have this experience with others. 
Meerkat Feeding is currently closed due to the weather conditions.
Find out more
Other Rides and Attractions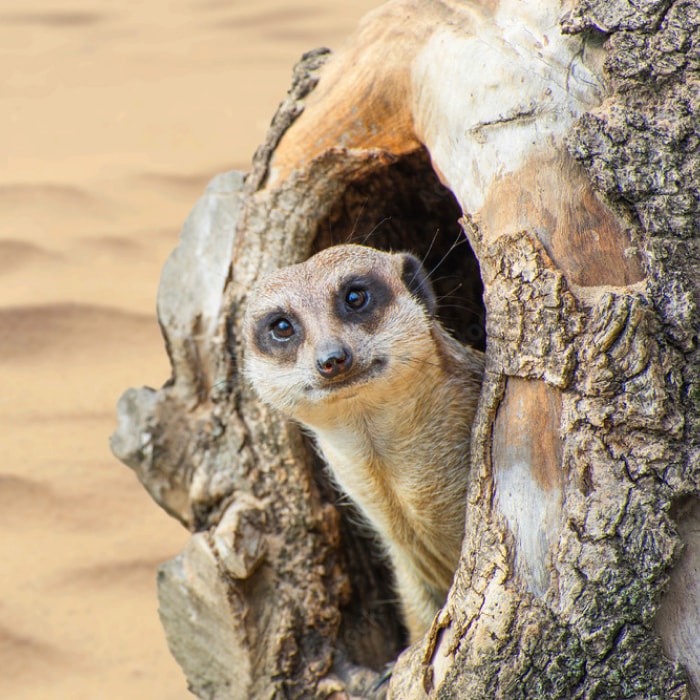 Adventure Zone
Adventure Zone
Heritage Zone
Accessibility
Before starting your adventure, it's essential to be informed. From understanding your ticket options to familiarising yourself with specific accessibility features, we've got you covered. Access all the crucial information you need to ensure a smooth and enjoyable visit, because at Wicksteed Park, inclusivity is at the heart of what we do.