Crafterclass
Crafterclass is a longer in-depth craft session than our weekly Crafternoons and takes place in the Learning Space from 10am-3pm. Think of it as a masterclass that is open to any and all skill level.
The day will run from 10:00 am to 3:00pm with a break from 12:00-1:00. Each session is priced based on the cost of materials which will be provided to you each class. Each class is designed and timed for you to leave with a completed work of art. These classes are perfect if you have ever wanted to try something new without having to buy all the supplies yourself!
Check below for details and the booking links for each unique session. There are only 6 spaces available per class so don't wait to book your spot!
Applique and Embroidery Techniques
Posh Rag Wreaths and Felt Ornaments
Card Making and Customised Gift Wrap and Tags
Parking charges apply.
Terms and Conditions Apply. Tickets to this event are non-refundable and non-transferable. 
Posh Rag Wreaths and Felt Ornaments – £50 Saturday, November 18th
A rag wreath is a simple and resourceful DIY decor project that all ages and skill levels can make. You can make them for everyday use or use them for Christmas decor.
Book Now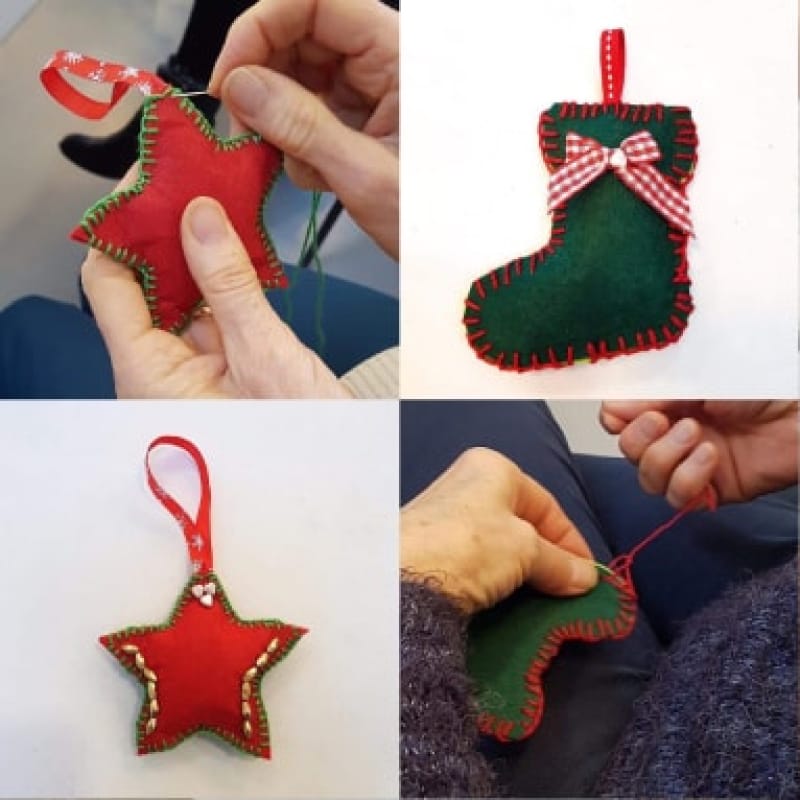 Card Making and Customised Gift Wrap and Tags £30 Saturday, Dec 2nd
Just in time for the holidays, add a special touch to your gift wrap and cards using printing techniques, aperture folding, decorative punches, stamps and much more.
Book Now