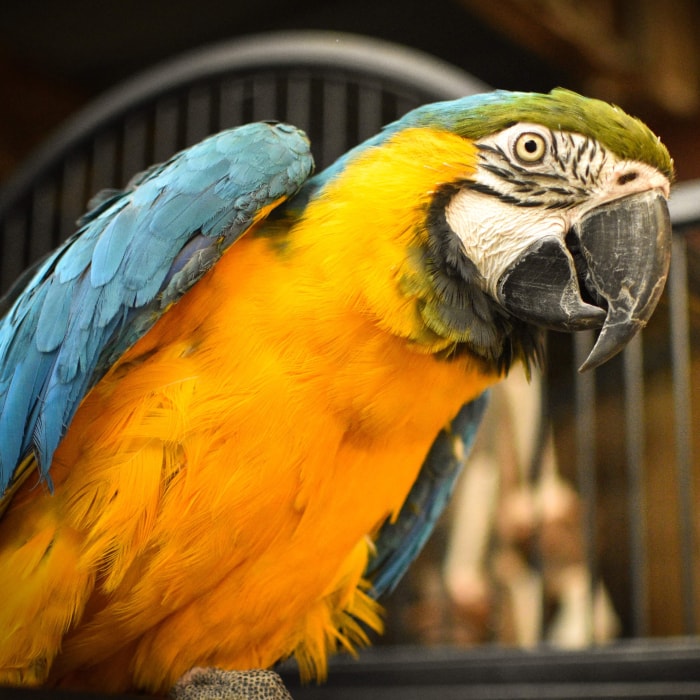 Woolloomooloo Aviary
Accompanied Height
- max: 0.9m
Animals
1 Ticket per person or included with Ride wristband
Children under 0.9m must be accompanied by a responsible person over the age of 14.
Come and meet our friendly and colourful birds in our walk-through Aviary, the "Woolloomooloo". Built and opened to the public at Wicksteed Park in 2015, its winding path takes you through the "Woolloomooloo" Aviary giving you the opportunity to see many beautiful birds. Lots of colours, species and noise it's a joy to experience.
If you're lucky some of our more 'chatty' birds will say hello and may even show off with a dance or two!
Macaw's, Cockatiels, Finches, Budgies, Diamond Doves, Cockatoo's as well as many other species of large and small Parrots can been seen flying over your heads and heard chirping to each other as you walk through the "Woolloomooloo" aviary within the Adventure Zone at Wicksteed Park.
Other Rides and Attractions
Heritage Zone
Thrill Zone
Splash Zone
Accessibility
Before starting your adventure, it's essential to be informed. From understanding your ticket options to familiarising yourself with specific accessibility features, we've got you covered. Access all the crucial information you need to ensure a smooth and enjoyable visit, because at Wicksteed Park, inclusivity is at the heart of what we do.