22 Dec 2023 12:00am - 22 Dec 2023 12:00pm
£8 - 10
Wicky's Crackers Christmas Party!
Join us this Christmas and get ready to have a blast at Wicky's Crackers Christmas Party! Get ready for a day filled with non-stop holiday joy and laughter that'll make your heart sing with glee. Father Christmas will be making a grand entrance, spreading cheer, and granting wishes to all the good girls and boys. Each child will receive a gift from Santa, and it's going to be a Christmas that they'll cherish forever!
But wait, there's more! Get ready to boogie and sing your heart out! It's an unforgettable party where you're invited to join in on the fun. And the excitement doesn't end there! Stay tuned for an exclusive Christmas show that stars the one and only, Wicky Bear. You won't believe your eyes as Wicky Bear and friends bring a Christmas story to life with toe-tapping music, belly-aching laughter, and all the holiday spirit you can handle.
Secure your spot now for Wicky's Crackers Christmas Party– it's a day that promises giggles, grins, and an endless supply of holiday magic!
Date: Friday, 22nd December
Parking charges apply. 
Terms and Conditions Apply. Tickets to this event are non-refundable and non-transferable.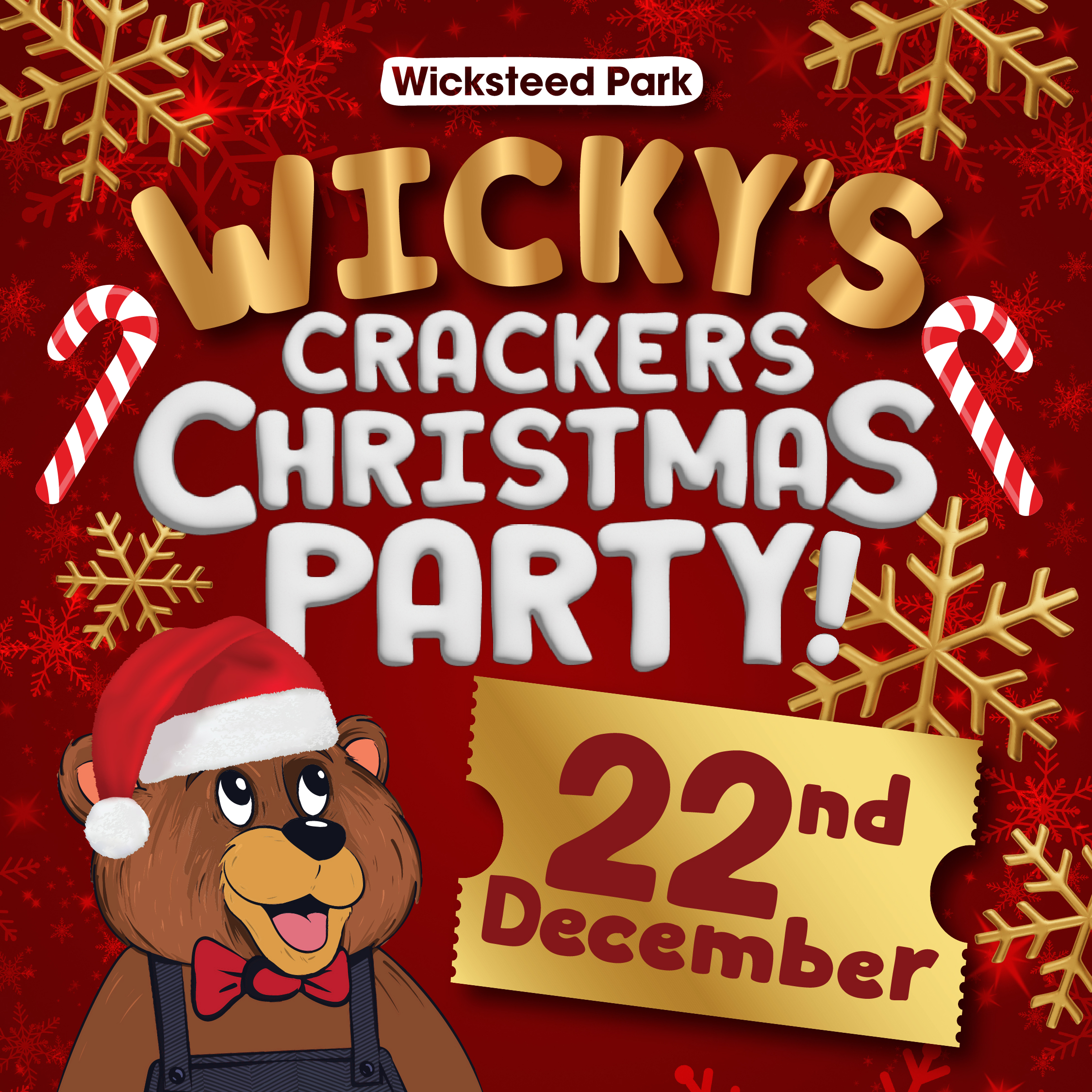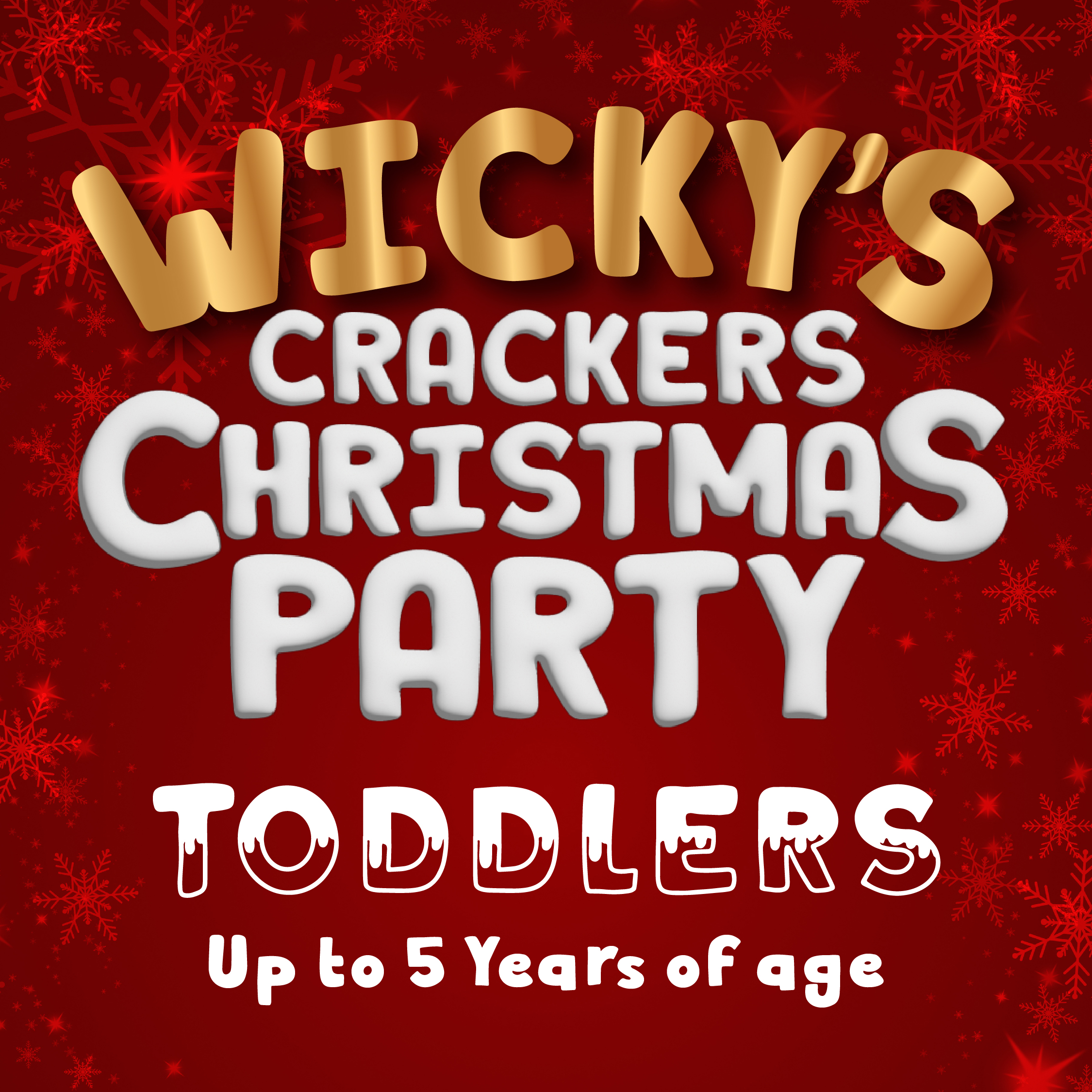 Children under 5 only. Children: £8 Adults: £2 (Free mince pie included!). Join us for a Shorter Show that's Packed with Fun and Excitement! Meet Wicky and Santa for an Unforgettable Christmas! Crafts Galore, Perfectly Tailored for Kids Under the Age of 5. Dance along at Our Jolly Christmas Disco! Don't Miss out on your gift from Father Christmas! Refreshments available.
Available to SEND Children and Adults. Children: £8 Adults: £2 (Free mince pie included!). Enjoy Sensory-Based Games. Quieter Christmas Music. Unleash Your Creativity at Our Craft Tables and Extra Activities Tailored for SEND Individuals. Don't Miss out on your gift from Father Christmas! *Disabled individuals are entitled to one free carer as per our access statement providing the relevant documentation is provided. Refreshments available.
Open to children of all ages (adults must be accompanied by a child) Children: £10 Adults: £2 (Free mince pie included!) Dress to Impress in Our Exciting Fancy Dress Competition. Groove to Festive Tunes at the Christmas Disco. Get Creative with Crafts for All Ages. Engage in Thrilling Games. Don't Miss out on your gift from Father Christmas! Refreshments available.
Related Events
Customer Reviews
"We all had a fantastic time here plenty of car parking. Me, my daughter, Niece, and Grandson and there's lots to do here, including lovely walks and fun rides, plenty of eating places too. We took our own picnic though there were plenty of seating areas. We were able to buy extra drinks and ice lolly on our walk around the rides. Plenty of toilet facilities too. The staff were lovely and friendly here, would definitely recommend it here for a fun day out."
Katrina
"Took my granddaughters they loved it. There is plenty to do and lots of free play area's . The ride tickets are good value at one pound when you have more than one child to pay for. Parking good . Food stalls and drinks can be purchased. Excellent day out."
Lesley
"A good day out, with a great selection of activities for young children. We bought wristbands but probably would have been cheaper to buy the tickets as these were only £1 each in August. Amazing play park which is free to use. Great grounds to have a picnic. Would recommend."
Charlie
"We went last week and had the best time! Staff were so friendly and helpful and we thought this was great value for money. Kids Loved it."
Michelle
"We camped here this week, and all had a blast!!! It was so well-priced. We were one of the first in the park. The camping was quiet, and the kids absolutely loved all the places to walk!!! Thank you!"
Charlotte
"I just got back from the park, it was great seeing so many people all smiling, the parks looking wonderful and the special August offer of £1 a ride is a great offer. Well done wickies."
Peter
"First time visiting this park and wasn't disappointed. Such a lovely place. Couldn't decide to either buy wristbands or tokens. Family of four. Two adults. 6 year old and nearly 2 year old 0.8m tall. Wristbands were the cheaper option in the end. Staff friendly and happy. Food was really tasty. We ate in the American diner. We couldn't do the whole park we got there at midday so we ran out of time. We will come back and come earlier in the day."
Collette
"Tyler in Chocolate Haven is a real asset to you! Look forward to coming back at Easter for all the rides!"
Abbie
"We had a lovely day at the park on a very busy day, it was an amazingly good value day out. It is still incredibly popular mostly down to affordable rides and free play park. We visited twice in the summer holidays, we bought tickets both times as with the length of queues we had only managed to get on two rides in the first hour and a half. So you couldn't of got on 22 rides to make the wrist band better value. We were disappointed that there wasn't a track with cars to drive as in previous years. As with little boys that is a firm favourite"
Anonymous
"Went to the monster ball my grandchildren really enjoyed themselves.. especially when Wicky bear and Mable came out on stage"
Lynn