23 Sep 2023 12:00am - 2 Dec 2023 12:00am
Crafterclass
Crafterclass is a longer in-depth craft session than our weekly Crafternoons and takes place in the Learning Space from 10am-3pm. Think of it as a masterclass that is open to any and all skill level.
The day will run from 10:00 am to 3:00pm with a break from 12:00-1:00. Each session is priced based on the cost of materials which will be provided to you each class. Each class is designed and timed for you to leave with a completed work of art. These classes are perfect if you have ever wanted to try something new without having to buy all the supplies yourself!
Check below for details and the booking links for each unique session. There are only 6 spaces available per class so don't wait to book your spot!
Bead Looms
Applique and Embroidery Techniques
Posh Rag Wreaths and Felt Ornaments
Card Making and Customised Gift Wrap and Tags
Parking charges apply.
Bead Looms – £50 Saturday, September 23rd
Make your own stunning piece of jewellery with the classic technique of seed beading. Our instructor will go through step by step how to use the bead loom and by the end you will have your own unique piece to take away with you. Cost includes materials and bead loom which you can take with you to finish at home.
Book Now
Applique and Embroidery Techniques £30 Saturday, October 28th
Learn to sew your own cushion cover and make it your own with appliques, embroidery and embellishments. We recommend bringing your own cushion so whatever you make will be a perfect fit.
Book Now
Posh Rag Wreaths and Felt Ornaments – £50 Saturday, November 18th
A rag wreath is a simple and resourceful DIY decor project that all ages and skill levels can make. You can make them for everyday use or use them for Christmas decor.
Book Now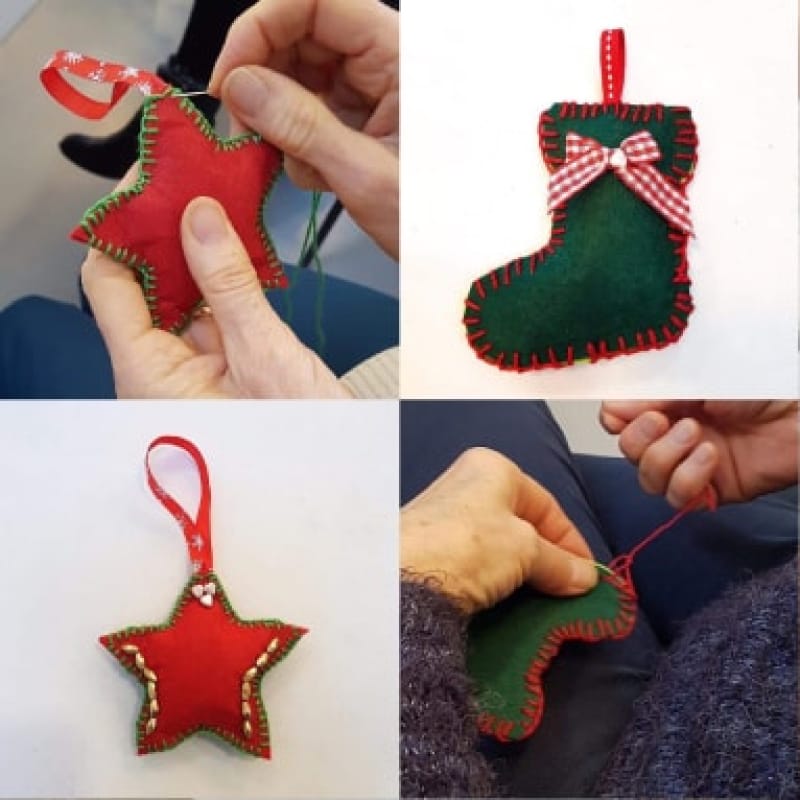 Card Making and Customised Gift Wrap and Tags £30 Saturday, Dec 2nd
Just in time for the holidays, add a special touch to your gift wrap and cards using printing techniques, aperture folding, decorative punches, stamps and much more.
Book Now
Related Events
Customer Reviews
"We all had a fantastic time here plenty of car parking. Me, my daughter, Niece, and Grandson and there's lots to do here, including lovely walks and fun rides, plenty of eating places too. We took our own picnic though there were plenty of seating areas. We were able to buy extra drinks and ice lolly on our walk around the rides. Plenty of toilet facilities too. The staff were lovely and friendly here, would definitely recommend it here for a fun day out."
Katrina
"Took my granddaughters they loved it. There is plenty to do and lots of free play area's . The ride tickets are good value at one pound when you have more than one child to pay for. Parking good . Food stalls and drinks can be purchased. Excellent day out."
Lesley
"A good day out, with a great selection of activities for young children. We bought wristbands but probably would have been cheaper to buy the tickets as these were only £1 each in August. Amazing play park which is free to use. Great grounds to have a picnic. Would recommend."
Charlie
"We went last week and had the best time! Staff were so friendly and helpful and we thought this was great value for money. Kids Loved it."
Michelle
"We camped here this week, and all had a blast!!! It was so well-priced. We were one of the first in the park. The camping was quiet, and the kids absolutely loved all the places to walk!!! Thank you!"
Charlotte
"I just got back from the park, it was great seeing so many people all smiling, the parks looking wonderful and the special August offer of £1 a ride is a great offer. Well done wickies."
Peter
"First time visiting this park and wasn't disappointed. Such a lovely place. Couldn't decide to either buy wristbands or tokens. Family of four. Two adults. 6 year old and nearly 2 year old 0.8m tall. Wristbands were the cheaper option in the end. Staff friendly and happy. Food was really tasty. We ate in the American diner. We couldn't do the whole park we got there at midday so we ran out of time. We will come back and come earlier in the day."
Collette